Tequila! GTX Solo Modular Kayak Review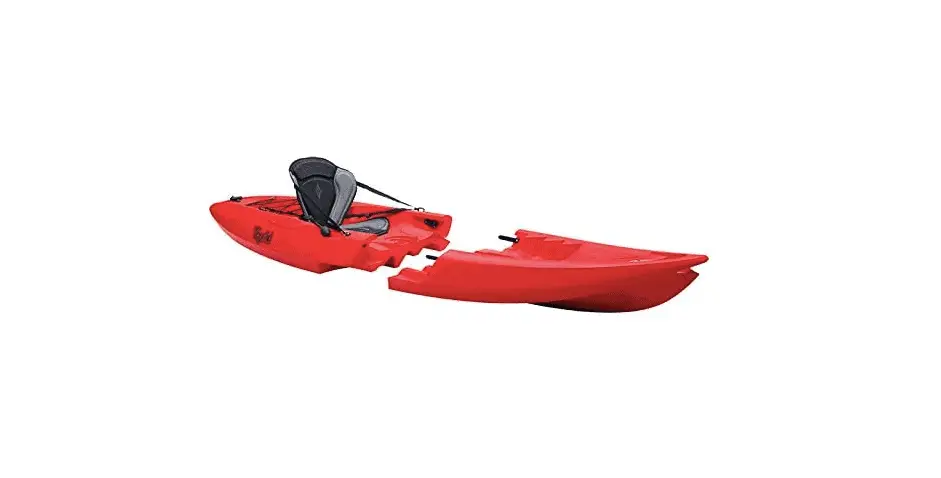 | | | | |
| --- | --- | --- | --- |
| | high performance great features | | |
You will find a vast variety of kayak types if you're in the market for one. There are hard-shells, there are inflatables, there are touring kayaks, fishing kayaks, sit-ins, sit-on-tops, etc. If you don't know exactly what you need, you might get lost. Having said that, people who don't really know what they're after usually go after a combination of a few things they might need, and that is usually a stable platform that is easy to carry around when necessary, and yet offers a fun time and decent performance. These are some very tough shoes to fill, and often require a radical redesign in the kayak that would offer all of these things without any sacrifices or compromises. That is exactly where Point 65's Tequila! GTX solo modular kayak comes in. It's somewhat of an interesting category, as it's a modular kayak, and you can split it in two in order to get a much smaller package, which is way more convenient to carry than a hard-shell kayak. When assembled, however, you do get the performance and sturdiness of a hard-shell, and the performance gains are amazing. Without wasting any more time, let's get into the full Tequila! GTX solo modular kayak review, and at the end you will have decided if this should be the next thing you buy for your adventure weekends. 
So why the
GTX Solo Modular Kayak
?
This kayak's design is undoubtedly the first thing that you'll notice. Once assembled, it's a full-on sit-on-top hard-shell kayak, and its performance confirms that. Take a better look, however, and you notice that the kayak splits in two halves. This innovative design has brought the Tequila! GTX quite a few awards, such as Popular Science's "Best of What's New" and ISPO's "ISPO Brandnew" finalist award, as well as the Red Dot design award. But, considering that the awards won't get you out in the water, let's discuss the benefits of such a design. First of all, when it isn't assembled, you get two pieces of it to carry around, which are much lighter than having to carry a full kayak. Second, when you need to carry it in a vehicle, it takes up much less space and you can pop it into the trunk and not worry about it. While you can get both of these things with an inflatable kayak as well, you will notice that you don't get the third one – excellent performance.
The performance of this kayak will leave you speechless. It is one of the fastest kayaks on the market, and the new tracking keel allows it to paddle straight as an arrow. Maneuverability is also great, and you can do it with ease. The stability isn't a problem at all, and you can either sit or stand, no issues whatsoever. Comfort is taken care of by the AIR seat, which comes with a pneumatically adjustable backrest for even more comfort. You also get a cup holder, as well as molded multi-foot rests, and that whole package guarantees that you'll have optimal relaxation. You get more than enough storage, and you can load it up for a day trek, or maybe a weekend adventure, it's completely up to you. It is also designed to accommodate tackles, or a cooler, or other things you might need when you go fishing.
There is one more thing about the Tequila! GTX Solo modular kayak which should be another benefit if you ever wish to go kayaking with a partner. There is a Snap Tap mid-section, which you add between the two halves of the kayak, and it allows you to add another seat to the kayak, effectively turning it into a tandem kayak.


Verdict
All things considered, if you want the performance of a hard-shell kayak, with the added benefit of being able to easily carry it around and store it, you pretty much can't go wrong with the Tequila GTX Solo. It gives you the best of both worlds, and you will be amazed at how good the performance is. And, if you want to bring someone with you, just add the mid-section and you now have a tandem kayak! How awesome is that?
Were Sorry This Was Not Helpful!
Let us improve this post!
Please Tell Us How We Can Improve This Article.