BKC has a wide variety of options to choose from though they are most known for their fishing and pedal kayaks because of their features and low price.
I have given a background of the company, described its kayaks, selected five excellent models to choose from, and covered the company's pros and cons below.
Brooklyn Kayak Company Location – Brooklyn Kayak Company Is Located at 61 N Park Ave, Keansburg, Nj
Number of Kayak Models – 25
Top Models – Fishing Kayaks, Pedal Kayaks
What Customers Think
We did an online survey to determine what customers think about Brooklyn Kayak company.

Generally, there are a lot of satisfied customers who have purchased BKC products. The majority of reviews were positive. This means you are most likely to be happy when buying a kayak or a kayak accessory from BKC.

Comparisons and Customer Complaints
When we compared BKC kayaks with those from other US kayak companies, we noted that reviews generally tend to be positive.
However, they receive customer complaints, mostly related to shipping delays and refund issues. The company allows you to return items for a full refund within 14 days, as long as the kayak is in its original and unused condition. Technical assistance and replacement parts are also available.
Pros and Cons of Buying a Kayak from Brooklyn Kayak
Here is a summary of the pros and cons of buying a kayak from Brooklyn Kayak.
Pros
The founders of Brooklyn Kayak are veteran kayakers familiar with New York's waters.
BKC sells all sorts of kayaks to suit various needs.
The kayaks are sold at fair prices to suit various budgets, which are generally lower than those of competitors.
BKC staff have expert knowledge of everything related to kayaks, including the best spots in New York for fishing, based on personal experience.
Various kayak accessories are standard in their kayaks, including features normally only found on expensive models.
Good company reviews by customers.
Cons
Brooklyn Kayak is not a multi-million dollar manufacturer of kayaks.
BKC does not have the same in-depth knowledge about other waters in the USA outside of New York (although many things will be similar).
Customer complaints are not uncommon. They are mostly related to shipping delays and refund issues.
Made in China/ can be a pro due to lower costs
Kayak Manufacturers and Suppliers in the USA
There are several manufacturers and suppliers of kayaks in the USA.
In terms of annual revenue, there are around eight top ones (Lifetime Products, Dutchland Plastics, Bestway, Old Town Canoe Co, ShoreMaster Inc, AIRE, KL Industries Inc, and JPW Inc). 
Brooklyn Kayak is not on the list of the most profitable kayak companies in the USA, but it has much to offer as a designer and supplier of quality kayaks.
Design and Manufacturing
Brooklyn Kayak Company designs and supplies its kayaks.
The actual manufacturing is done in China, based on BKC's designs so you can benefit from the low prices. They are usually made of fiberglass or seamless, high-density polyethylene with UV protection, and there are also inflatable ones.
Variety of Designs, Needs and Accessories
The company founders' experience in kayaks has helped them make ideal kayaks for families, outdoors folk, and fishermen alike.
Brooklyn Kayak Company has prepared a wide range of kayaks to suit various needs and budgets. It sells single kayaks, tandem kayaks, pedal kayaks, paddle kayaks, etc. The company also prides itself on making good kayaks at fair prices. As the company itself states, "BKC kayaks are designed with the end user in mind":
We tried to think of everything we would want in a kayak ourselves and then built it into the craft… and without adding extra costs, either – we never planned to make a fortune making kayaks, we just want to help create rich memories.
Accessories and Extras
Brooklyn Kayak Company has made specific contributions to kayak designs to ensure they have certain accessories included or built-in as standard.
The accessories typically included in BKC kayaks include waterproof storage compartments, normally 8"-12"x6", seats, boards, high-quality paddles, rod holders, paddle parks, and apparel. Other inclusions they normally give are a digital owner's manual and warranty. Other available accessories include motors and fish finders that can be mounted on the hull, and there is an option to convert between a pedal, paddle, and propeller system.
The company also provides extras, such as gift cards, advice, a blog for more information, and videos. The staff of BKC gladly talks about or advises on everything related to kayaks, such as paddling techniques, fishing, and the best spots to catch specific types of fish in New York's waters.
New York and Nationwide Dealership
If you live in New York or plan to use the kayak in New York, then Brooklyn Kayak Co is the local expert manufacturer and supplier of quality kayaks at fair prices for catering to various needs.
Although Brooklyn Kayak company is based in New York, there are BKC dealers all around the country as well. The company can ship anywhere in the mainland USA.
Nature and Fitness Programs
Brooklyn Kayak also has an ethical profile. In the company's own words:
Brooklyn Kayak Co. inspires everyone to get outdoors. Unplug and reconnect with nature. "We know it's hard, but nothing worth doing is easy. Our mission is to help you be pro-active about enjoying fitness, sport, and life's simple pleasures."
Kayaks are for outdoor use, and the company knows how to best use kayaks to make the most of getting outdoors and connecting with nature. Because kayaks also help maintain physical fitness, the company gives valuable advice.
Best Kayak Models
We compared the different kayak models of Brooklyn Kayak company to come up with a list of the best model of each type. In our opinion, the following are the best kayak models designed by Brooklyn Kayak company, and the reasons why:
Best solo sit-on-top kayak with a paddle: BKC RA220 Angler 11'6"
Best solo sit-on-top kayak with a pedal, ideal for fishing: BKC PK13 Angler 13.'
Best tandem use kayak with a paddle: BKC TK122 Angler 12'8"
Best tandem use kayak with paddle, ideal for fishing: BKC TK219 12'6" and BKC TK181 12'8"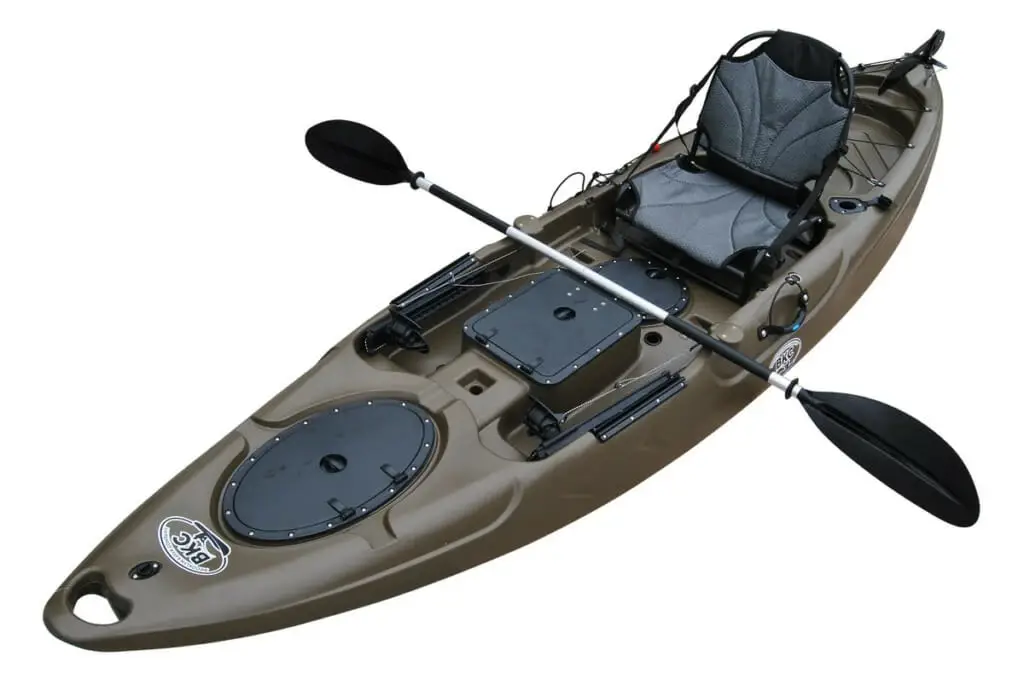 The BKC RA220 is great for a solo sit-on-top kayak with a single paddle. It is a traditional kayak but equipped with everything an angler needs. It is also stable for standing on. It offers good control and can be used to cover long distances. Its rudder is foot-operated for steering, and it has a deluxe seat.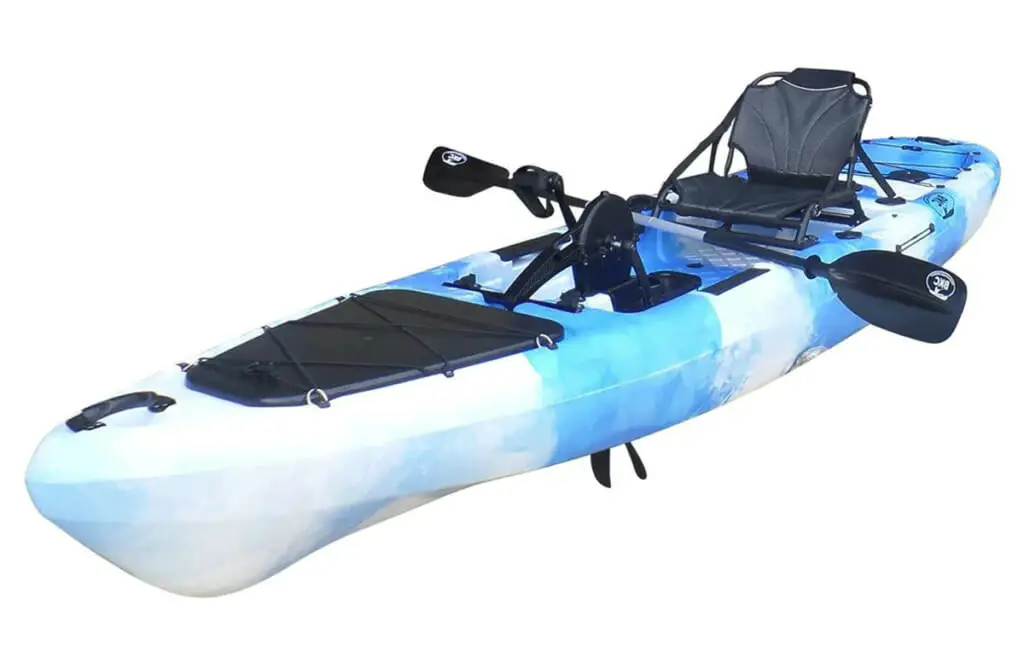 The BKC PK13 is great for long adventures, as the built-in trolling motor can be used alongside the paddle. The storage space on this model is plentiful, and its two hatches are sealed. It is ideal for fishing, as it has three-rod holders, besides great stability and a comfortable seat. While cruising, you can keep your hands free using the rod holders and the pole. The rudder is hand-operated.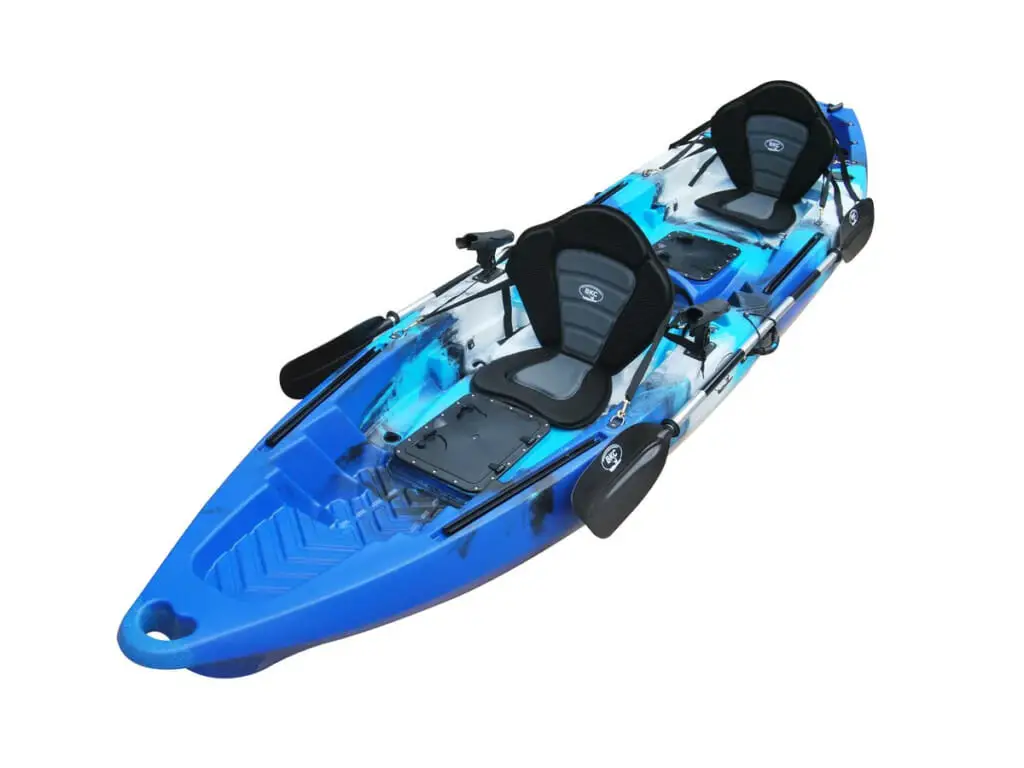 The BKC TK122 has a decent size for two adults, enough capacity for one child, and extra gear. It can be used safely for paddling, casting, and trolling and can cope easily with various water conditions. The seats are very comfortable, and its hatches are double water-resistant.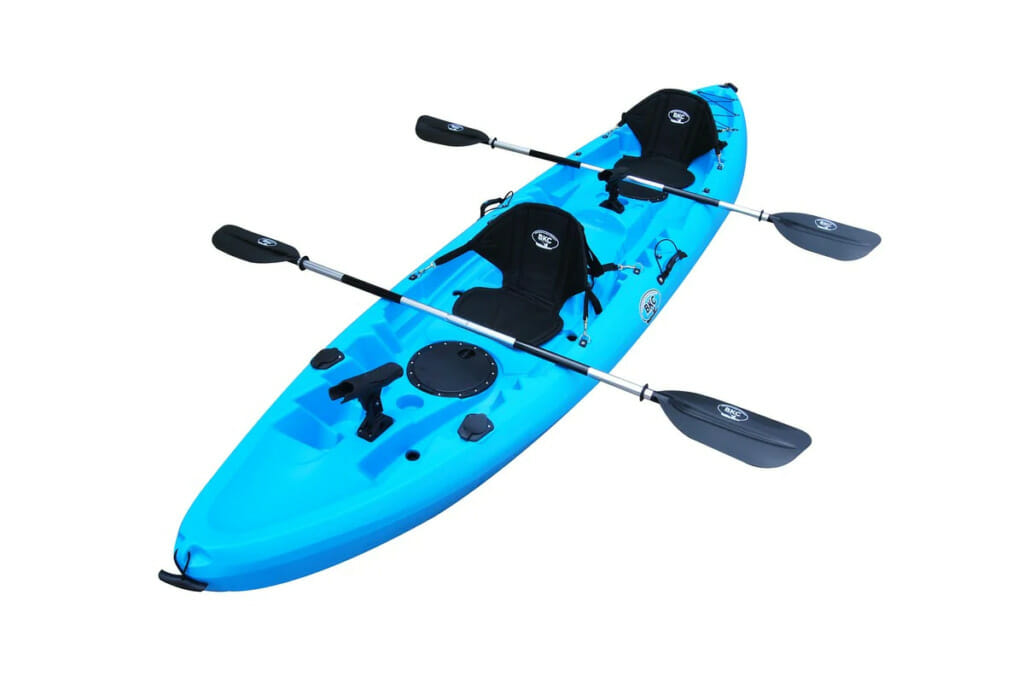 The BKC TK219 is portable, strong enough to cope with various water conditions, comfortable with extra back support, and easily maneuverable. In addition, it has plenty of storage space. Six hands-free options are possible due to the extra rod mounts. Whether you want to enjoy casting or cruising, this model can handle it in a breeze.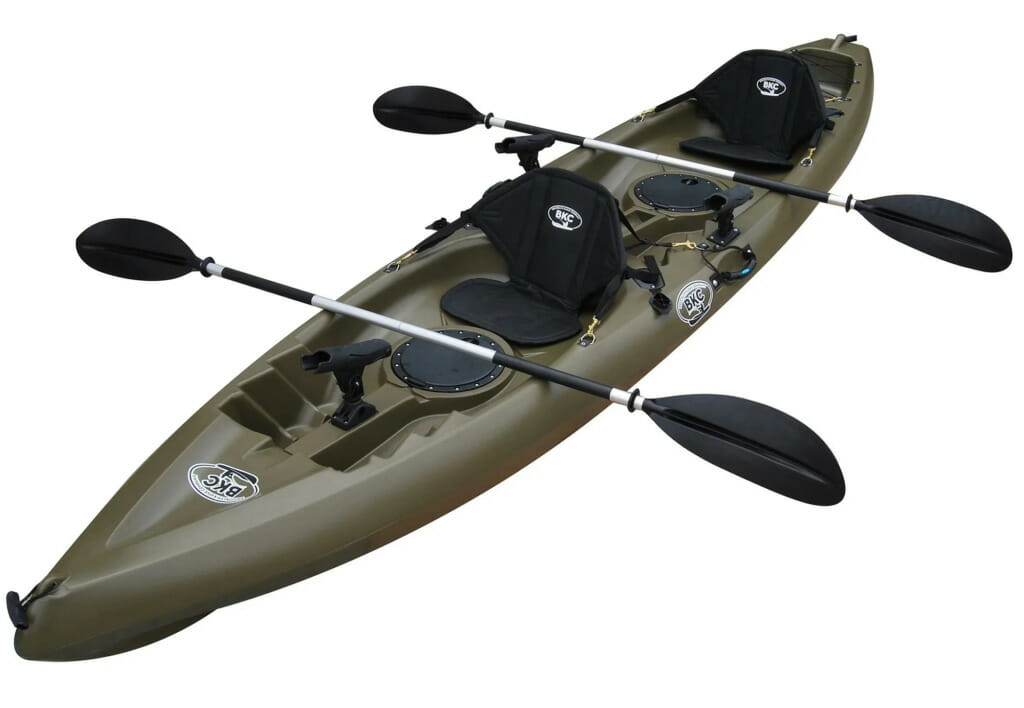 The BKC TK181 is another greater alternative kayak to the BKC TK219 for tandem use with paddles. It is very versatile, as it can be used for various activities, including fishing. It is stable and strong enough to cope with tough water conditions and has ample space for plenty of gear. Another key advantage is the adjustable and flush-mount rod holders.
In short, if you want to be able to choose from a variety of kayaks to suit your specific need, you would like to deal with experienced staff who are also familiar with New York's waters, with expert knowledge of all things related to kayaks. Brooklyn Kayak Company is your best choice.
Take a look at some of our related articles below.
Were Sorry This Was Not Helpful!
Let us improve this post!
Please Tell Us How We Can Improve This Article.