Perception Kayaks Review
If you're in the market for a new boat, you owe it to yourself to take a look at Perception kayaks.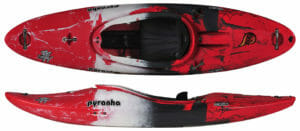 This industry leader has pioneered the use of new hull materials and outfitting systems in their sea and whitewater kayaks, and they offer a boat design to match almost every conceivable paddling application.
After speaking to quite a few owners of Perception kayaks, we've only heard a few complaints, and those were mostly minor nitpicks about the comfort of the seats and some "oil can" denting of the boats with plastic hulls.
 Perception Kayak – The Company
If you've been around kayaking for any length of time, you're familiar with the Perception name. If not, all you need to know is that this company has been building quality boats since the 1970s, when it was formed by a small group of dedicated paddlers in the Great Northwest.  The rest, as they say, is history…
Perception is an innovator in hull design and materials. Exolar, one of their

new exclusive hull materials, is a hyper-density resin that's extremely stiff and impact resistant. And their Airalite hulls are as light and tough as kevlar, but at a plastic price.
Perception's Comfort Fit outfitting systems provide the paddler with well-fitting, thermaformed seats, responsive backbands, lumbar, and thigh supports for those multi-day paddling excursions. And believe us, comfort is an important consideration –especially for us paddlers in the 40 crowd.
On the positive side, most paddlers find the Perception kayaks to be light, fast, track well, and are stable on the water.  Some beginners said that they felt secure and comfortable even on their first time out. The cockpits are designed for easy entry and exit, and the touring models have large storage capacity with secure hatches.  The whitewater boats are quick and stable, and perform well in almost any class of rapids.
 Conclusion
While there's no such thing as a perfect boat, the Perception kayaks do come pretty close. As we said earlier, the complaints we've heard from other paddlers mainly concern an occasionally gripe about seat-back design and how the polyethylene-hulled boats are prone to denting (although to be fair, we've heard this complaint from owners of plastic boats from other manufacturers, too).
Despite the few flaws, most people we've spoken to love their Perception boats, and would buy them again. We give Perception an overall 9 out of 10.
[box] Top Perception Kayaks For 2011[/box]
                               Perception Swifty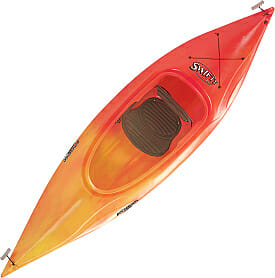 The Swifty 9.5 kayak from Perception Sport is a great boat for those new to the world of kayaking, or those looking for a lightweight boat for flat-water lakes and ponds. The Swifty hull features dual tracking channels and a flat bottom for stability and forgiveness; a padded seat and foot braces offer additional comfort.
                                    Perception Carolina 14.0     Kayak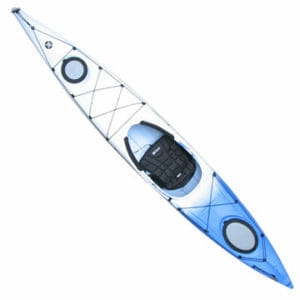 The Carolina series is one of the most popular lines of day touring kayaks in the world. The v-shaped hull with soft chines improves stability and performance, making them easier to paddle for novice paddlers. The large cockpit allows for easy entry and exit. Inside, the padded backrest can be adjusted up, down, fore, and aft to find the perfect seating angle for you.
                                                                  Perception Search 15 Kayak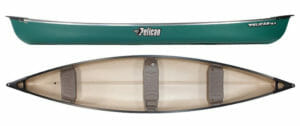 Perception Search 15 touring kayak lets the solo paddler enjoy good speed and glide, with plenty of room for gear and smart design features that make paddling adventures a blast.
[box]
Return from Perception Kayak to Kayak Reviews Home
Return from Perception Kayak to Kayaking Journal Home Page [/box]